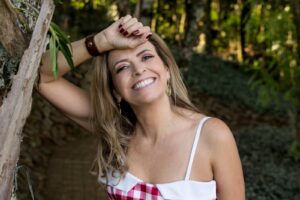 WHO IS THIS GAL?
I'm Priscila. I'm a photographer. As far as I can remember, I have always been one. Since my young years, I have always been drawn to the arts…  My father is a furniture designer, and with him, I learned about color balance, composition, and photography – his favorite hobby. Because of his amazing influence of him on my life, I pursued my degree in Design. I had the opportunity to study photography in depth while learning, in theory, everything about art and graphic design.
Everything in my life changed when my daughter was born. I wanted to register every moment of her baby years, her cute smile, her first steps, her chubby belly… Now that she is 9, I'm still a paparazzi mom going after her with my camera and cell phone. To recall those milk-drunk nights and her warm body laying heavy on my chest, I have only memories… and, gratefully, the photographs that line our halls. Because of my daughter, I realized what my big passion was! I photograph newborns, kids, and mothers-to-be. I'm looking to register those special moments in your family life and help to tell the story of your little ones' first precious years through timeless and simple portraits.
I can't wait to meet you and capture your family's memorable moments!
With lots of love,
Priscila Camara
I am a social gal
FUN FACT
WELL OVER 9000 COFFEE DRINKED